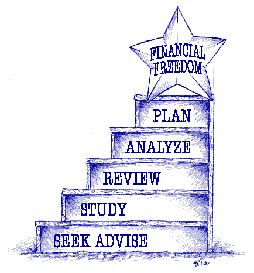 Motivational Life Coach
Life Coaching by Doris




*** FAQs ***
Q: I have tried so many other things before. Will this really work for me?

A: Absolutely! You and I will be a team. We are going to discover what is temporarily keeping you from your goals and what to do to resolve it. All of the work you have done before will serve to be a foundation for us to finally get the results you want. I just ask that you only retain my services if you are serious enough to make at least a short term committment to your future.


Q : How long will it take to fix my problem?

A : Although each personís situation is unique, you should begin to experience results from our very first session. As we set goals and define the challenges you are wanting to resolve, it will be easier for you and I to estimate how many sessions will likely be useful in helping you to reach your goals.


Q: How much will it cost to reach my goals?

A : To help serve you better, I have created Session Packages so that you may work within your comfort zone, budget, and individual needs. My fee is: $97.00 Per 1 Hour Session or Partial Hour.

Click FEEs to see my Discount Packages: FEEs


Q: I need to think about this. How can I justify spending money for coaching sessions?

A: Here are easy comparisons:



What will it cost you to not have the tools you need to move forward?



Is your life and future worth a modest investment in yourself to open your door to hidden talents and abilities?



One year from now, where do you expect to be? What do you wish to accomplish? Would having someone in "your corner" help you reach those goals a bit easier?



Q : How often will we work together?

A: Schedules are based on individual needs and arranged accordingly with both of our schedules. It is probably a good idea to start out with 1 or 2 one hour sessions once per week. These sessions should be via phone or in person. However, your sessions may be accompanied by several emails per week to help re-enforce your focus on your ultimate goal of desired results.


Q: I found you on the Internet. How do we work this if we do not live close to each other and can not meet in person?

A: Thanks to the Internet, geographical boundaries are less limiting through communication choices. You may initially contact me via my email address provided here. Life Coaching by Doris I will reply as quickly as possible to your inquiry, and we will proceed accordingly using email and or by pre-arrangment, I will call you via phone if you are in the US.


Q: Do you take insurance?

A: Since our work together is educational in nature, medical insurance does not cover our sessions. However, these sessions may be a tax deduction as an educational business expense depending upon your use and purpose. Your tax accountant will be better able to advise you according to your own business structure.



In Person Appointments May Be Arranged for Clients in the
Waco and Surrounding Central Texas Area.

"This is the day the Lord has made; let us rejoice and be glad in it."
Psalm 118:24
Thank You.


Doris
Doris Newnam


Master Life Coach



Certified Life Coach by American University of NLP

Certified Master Life Coach by American University of NLP


Certified NLP Practitioner by American University of NLP


Life Coach Certificate
Master Life Coach Certificate

NLP Practitioner Certificate
American University of NLP